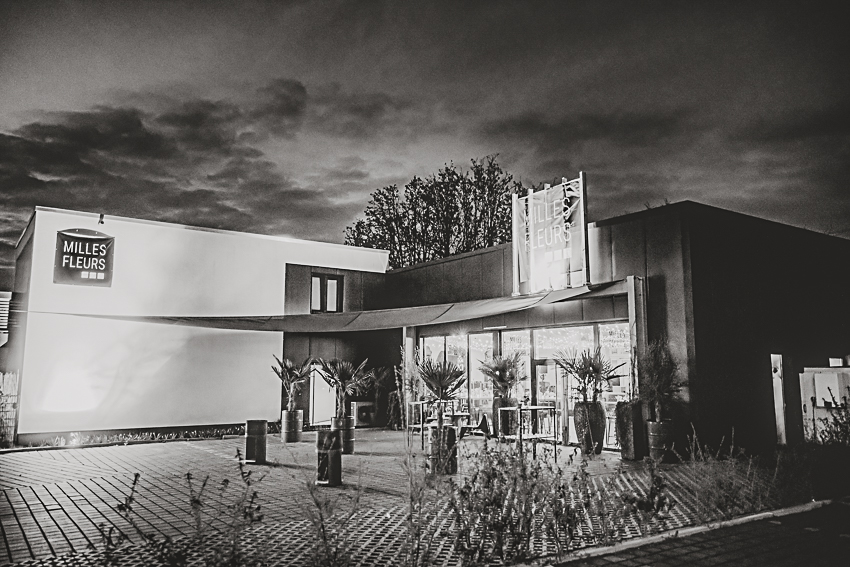 Starting now, MILLES FLEURS - SÜD33, our modern industrial hall, is available as a NEW LOCATION
for up to 90 people. Stylish, minimalist, and urban
The space is perfect for weddings, events, birthdays, conferences, seminars, meetings
and other events. We look forward to scheduling a viewing appointment with you.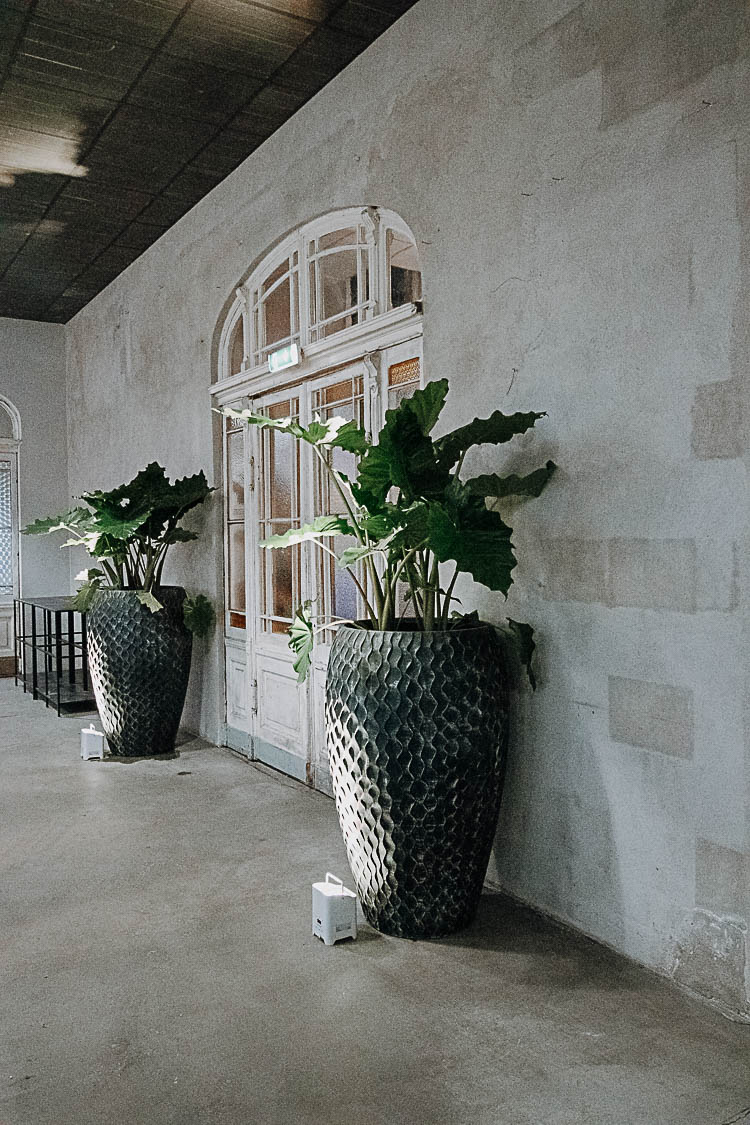 The large, modern, light-filled room impresses with its exceptional atmosphere, historic doors, and central location in Hannover.
The 200 m² industrial-style hall was originally built in 2016 for our floristic production in the industrial area at Südbahnhof Hannover. Thanks to our large window front and a ceiling height of up to 4 meters, various design options are possible. Notable details include the large historic doors and the mobile leatherette bar counter. Wooden plank tables and black folding chairs, matching the straightforward and clean room aesthetics, are included in the room rental.
The minimalist hall with a separate buffet area is suitable for all types of events and is perfect for organizers seeking something new, fresh and stylish.
The location is situated right in Südstadt Hannover, in the industrial area of Südbahnhof and is wheelchair accessible.
A professional caterer ensures a smooth event at SÜD33. We collaborate closely with selected competent service providers who have put together 'all-inclusive packages' for food, drinks, and service at SÜD33. The package includes not only food but also drinks, tableware, glasses, dispensing systems and cooling options.
For casual events at SÜD33, such as flying buffets, tents, stages, or food trucks, we also have individual solutions available. However, it's important to note that the preparation of food on-site is prohibited by authorities.
CATERer, EVENTPLANNER
WEDDINGPLANNER
Service provider recommendations upon request.
We look forward to your message, your questions, your request for a viewing appointment, or your event booking
Modern ambiance
Urban location in Hannover's Südstadt
Floor-to-ceiling window front
Open-air reception area
Purist hall for 40 to 90 people
Exclusive use
No closing time
Mobile bar in the hall
Tables and chairs provided
Unique new location
Separate buffet area
Street parking for cars
Tram stop at Braunschweiger Platz, Lines 4, 5, 6, 11, 16 (700m away)
Bismarck Train Station (1 km away)
Hannover Main Train Station (2 km away)
Moia station (right at the doorstep)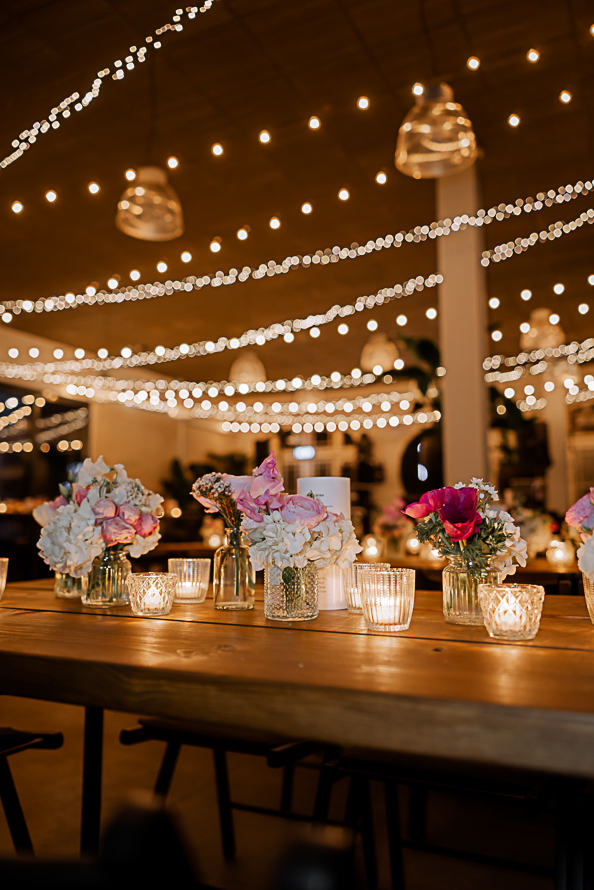 Included in the rental price
200 m² indoor space with a separate buffet room
4 meters ceiling height | Historic doors
7 parking spaces or alternatively a terrace
Rustic wooden tables and black folding chairs
Mobile bar, counter, glass shelves and utility tables
Various room greenery
Elegant glass charger plates and tea light holders
Cocktail tables & outdoor bar stools
Final cleaning
Furniture setup and teardown
Room rental Mon-Tue-Wed-Thu
PER 6h 
Including cleaning fee. Room availability until 10:00 PM maximum
Room rental Mon-Tue-Wed-Thu
PER 12h
Including cleaning fee. Room availability until 10:00 PM maximum
Set-up day or dismantling day
PER day 
11:00 AM to 6:00 PM
Room rental Fri-Sat-Sun-Holiday
PER day 
Including cleaning fee. Room availability
from 10:00 AM to 03:00 AM